From Craig's desk
Welcome to our August newsletter, and thank you for being a valued part of Vault Accountants and Business Advisors. This name change reflects the changing focus of our business. While we'll continue to offer a complete tax advisory service, we've also identified that we are offering an expanding business advisory service.
On a personal note, thank you to everyone for your patience while Tyler and I were floored with COVID over the last six weeks. Fortunately or unfortunately, I am finally getting my voice back.
This month we have been fortunate enough have BoQ provide an update on the economic landscape, and Streten Real Estate covering how technology is improving property management services for landlords and tenants.
Tax season is here again. Welcome to our new clients and welcome back to our returning clients. This year we're seeing a continuation of work from home deductions, ATO scrutiny over cryptocurrency, and more people having a secondary income or side hustle. Our team has been so busy since early July, that we've hired 2 new team members to handle the extra work.
Another financial year is behind us and it has been interesting times. As we approach 2023, there are clouds on the horizon with interest rate hikes and COVID still impacting business and employment. For business owners, 2023 is shaping up to be heavily focused on cost rationalisation and cashflow management.
During the year we've grown our business by bringing on the Phil Maltby team in Moree and Bingara, after Phil decided to retire. Debbie and Julie are still on board and continuing to support their local communities. Having played handyman at the Bingara office, it's a step back in time. We are currently looking at a more user-friendly option in Moree with a ground floor presence. In January, Tyler joined us from her own practice and is based up on the Redcliffe Peninsula.
Our team in the Philippines continues to expand with Jessie, Jeselle, Monica, Rolly, and Rowena all joining us in 2022. Chelsea joins us at the start of October. We are off to visit the team in early-November for training and to catch up.
BJ (Brian) has joined the team on a permanent basis, having worked with directly with me for about eighteen months.
The Brisbane Vault team have finalised their transition to work from home with visiting offices in the CBD, Newstead and Scarborough now being utilised. After some initial challenges the change has been positive and overall, an improvement for Vault.
Lastly, we're in the final stages of launching our updated website. We hope you'll find it easy to navigate to find useful information and resources.
Visit our new website here 
As we continue to adapt, we welcome any feedback about how we can do things better. Feel free to reach out to us. 
Is an SMSF right for me?
There are approximately 600,000 SMSFs in Australia and whilst being less than 5% of total superannuation members, comprise about 25% of SMSF assets. As a rule of thumb, the breakeven point for an SMSF (rather than alternatives) seems to be total member balances of around $300,000 with additional contributions being made over time.
Here are some issues to consider:
Cost
Not only are there establishment and advisory fees, you'll also need to pay ongoing fees to maintain the operation of the fund.
Craig can help you decide whether an SMSF is right for you by considering upfront and annual costs, and comparing these with the alternatives.
Flexibility
There's an argument that SMSFs will give you more flexibility in the underlying investments of the fund, but it all depends on what you're planning to do and whether you're after the flexibility that it will provide.
Understanding what you want to achieve through superannuation is something that a financial advisor can assist you with. The flexibility of a SMSF may not align with your objectives – equally it may be the best option for your future plans.
Simplicity
An important element of a self managed fund is that it's "self-managed". This means that whilst some aspects of the operation of the fund can be handled by third parties, the responsibility for the fund lies with the trustees.
When you establish a fund you'll be given a lot of reading material about your obligations as a trustee of the fund. It's fair to say that it's a not a passive obligation and you need to be willing to invest time into your role.
Underlying Assets
For people wanting to hold direct property, there are limited options other than holding this through an SMSF. This is especially the case for properties that are going to be geared or leased to a related business of fund members.
Estate and Succession Planning
One significant advantage of an SMSF is that there is stronger control around succession planning, providing that you are well advised. As the SMSF is not a public offer fund it can refine its rules to act in accordance with your succession plans.
As part of the financial planning process, Craig will discuss estate and succession planning and whether an SMSF would offer the best structure to achieve your testamentary outcomes.
Availability of Insurance
In understanding the benefits and drawbacks of SMSF, one issue to consider is insurance and your options for obtaining and maintaining cover. Getting it right is a key consideration in determining whether an SMSF is right for you.
Watch this video discussing Insurance in Super
Control and Declining Health
We're starting to see older members (especially those who established funds in the 1990's and early 2000's are now having issues around capacity and the decision making process. These control and capacity issues have seen a rise in movement away from SMSFs, and is also an important consideration.
So should I start a fund?
Before going down the SMSF path it's important to make sure that it's the right option for you. We've created some resources below to help you understand what's involved.
Resources
Watch a short video about what's involved in running your own SMSF.
For more information and to make an appointment with Craig click here
Download our ebook, "Your guide to establishing a Self-Managed Superannuation Fund".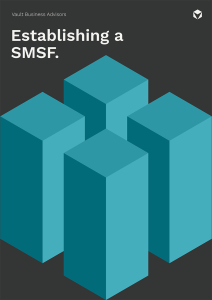 Changing business conditions have permanently altered the landscape
It's no surprise that things are getting harder in the business world. We are noticing an increase in ATO collections activities, and in dealing with insolvency practitioners the ATO say calls are increasing. For businesses, this is the time to make changes in order to improve the outlook.
There is no doubt that businesses need to adapt to changing conditions, and we are beginning to see the businesses that have made significant changes are performing well against their peers.
The quote for the current times may be, "We've tried nothin' and we're all out of ideas". A fundamental risk for business is to do nothing. We know it can be tough to change, but taking the hard steps now will bear fruit as things get tougher. We are happy to play a sounding board in this regard.
After almost three years of COVID it's still a large part of our lives. The businesses we've seen struggling have been those slow to adapt, or less likely to adopt change and they're now expecting things to improve without any shift in their business thinking.
Some observations on business conditions and how they are impacting businesses
Occupancy costs are being rationalised and reviewed.
Businesses that took early steps to rationalise are starting to see improvement as they benefit from a reduced cost structure. This is not seen in isolation however, as they have also needed to invest into IT backend and communication options.
Retailers are pushing back on automatic increases and starting conversations about collaborative approaches to rent. Multiple use premises are becoming a larger part of the conversation with the traditional downtime being swapped to better use of retail space.
We recommend starting the conversation early and not being afraid to push back on occupancy costs. There's a change in the market and the power has rapidly shifted from the landlord to the tenant. On the converse, landlords need to be realistic and work collaboratively with their tenants to ensure continuity and practical outcomes.
Work flexibility and dynamic staff management are assisting in managing staff gaps.
Understanding the needs of staff is critical in attracting and retaining them, and starting the conversation is important. We're seeing business owners who take a more active role in staff interaction and communication benefit for this approach. While remuneration is important, it's only one aspect and often times it's other factors that tip the scales.
Understanding the consumer is a fundamental change for more traditional businesses.
Buying habits have changed, and for some businesses their traditional client base is no more, or looks nothing like it did three years ago.
We cover the impact of customers at risk in the next article, and this is part of the same conversation for business owners. The customer today may be rapidly changing, and their business issues may become your business issues.
Cost rationalisation and business analysis is a primary focus for businesses thriving in this market.
In the hospitality industry costs are rapidly increasing which means that everything is under the microscope. It's the little things that add up, and understanding the needs of your business is critical to being able to improve as things start to get difficult.
Cashflow is everything but it needs to be profitable.
We are seeing businesses that don't understand their input costs sufficiently to know that obtaining cashflow is actually reducing their profit margin.
The key message here, is to understand your input costs and the costs to bring the product to market. You need to understand your product lines and if they're not improving the business it's time to let them go.
Don't forget marketing.
More often than not, when struggling businesses are looking to cut costs, the first thing to go is the marketing budget. But letting this go generally has the greatest negative impact on your bottom line.
There are a lot of simple and low cost marketing options for businesses. Find out more at here. 
What's next?
We are offering our clients a complimentary business review service as part of our standard offering, to identify opportunities not only for growth, but also cost rationalisation.
Book your complimentary review here.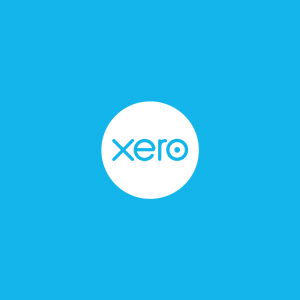 As a Xero-centric practice there are a range of third-party applications that can assist you in understanding your business better. Reach out to Tyler here.
Our Business Advisory Service
Throughout late-2021 and early-2022 Craig and Craig realised that the practice had pivoted to providing more business advisory services through coaching, business planning, cashflow planning and strategic advice.
Understanding our clients' need for practical commercial advice, and drawing on the skills of the firm, we have aligned the practice with The Gap to offer a comprehensive suite of business advisory services to assist business owners.
Learn more about our new Business Advisory Services here.
Managing customers at risk
Over the next few months we expect to see an increase in business insolvency. It has already started in the building industry and is expected to filter through the hospitality and retail industries as spending decreases with economic uncertainty. For a lot of business owners, this is the first time they've experienced these kinds of rapidly adverse conditions, and a high number of customers falling over.
Sadly, with the fall of Probuild, we've seen businesses impacted three and four down the chain as unpaid contractors needed to seek insolvency protection – this filtered to suppliers and supply chain businesses.
The risk for business owners is that long standing customers can cause significant financial damage, and it's often due to a third party problem.
What are some of the signs?
There are a few signs that you can identify with your customers that are often key indicators that things are going in the wrong direction.
Late payments
A simple one but one that is often forgotten, your trading terms are static so the payment terms should be static as well. If times are blowing out, it is important to get on top of this quickly.
Round dollar or lumpy invoice payments
We find that this often indicates bills are being pro
cessed in order of importance rather than time, and this can mean the business is at risk.
Difficult communications
If the communications between your business and the customer have changed dramatically it's time to keep an eye out. Often when business owners are struggling they will be less likely to engage.
If things change
By this we mean if the business undergoes major changes (and not for the better) it may be a sign of things to come – whether it be rolling staff, less project work or fewer orders.
New customers wanting credit
This is a red flag and one that needs to be carefully managed. We recommend that you vet any new client looking for immediate credit, and query why there is a change of supply.
Market news
For specific sectors, it's valuable to keep a track of what's happening in the market – the easy one at the moment is the building and construction industry. Equally in your own industry, keeping an ear to the ground will will help you understand the risks that may be facing your customers.

What steps do you need to take?
Review your trading terms
For businesses offering credit, understand what your trading terms are and stick to them. Equally it may be valuable to shift trading terms where there are concerns. If you're not taking security or you haven't been using the PPSR, it's time to get help around this.
Understand your customers
We often see owners say they had no idea they were in trouble. It's important to understand how things are tracking, especially when business is tight. Ask the question and see how they are trading.
Critically analyse new customers
Understanding new customers before giving them credit is important. We work with a business that will only do CoD for the first six months of a new arrangement, and then will move to seven days before expanding the credit offering. If it's a new business interaction, don't offer credit until you know their business.
Manage cashflow and create a buffer
Cascading impact from insolvency can change the business really quickly so make sure your business can manage if things go wrong. Active debtor management and constant review are critical for your business health. Equally, making sure your business has a buffer in case things go wrong is critical.
Communicate and stop credit if necessary
If a customer is out of terms, you need to be direct to ensure you get paid. This means chasing payment and stopping credit if things are out of order. For long standing customers this can be difficult but it's imperative to ensure your business is healthy.
Next Steps
We are seeing an increase in businesses failures having an impact on clients, as debtors are starting to cause problems. Business owners are seeing an increase in either customers struggling to pay invoices or closing their doors and leaving behind liabilities.
To understand the impact that an insolvent customer may have on your business, reach out to Craig here.
For a cashflow analysis and to understand the tools available, reach out to Tyler here.
Cryptocurrency and Tax
We're noticing more clients are getting disclosure notices from the ATO reminding them of their tax reporting obligations regarding cryptocurrency transactions. It's important to note that whether you've had a profit or a loss, or just held them, there's still a requirement to disclosure this on your return.
Crypto has certainly had a bumpy ride this year, and for a lot of first time investors it has been a challenging year. With the rise of apps and online trading accounts, there is an expectation that upwards of 10% of the population hold some form of cryptocurrency.
The reporting obligations for crypto holders are becoming more onerous, and we are noticing that the ATO is actively communicating to ensure that they are aware of their obligations.
Frequently Asked Questions
Do you have to report? Yes
How do the ATO know about your crypto? Most exchanges require anti-money laundering compliance. Data matching makes it easy to track your crypto, so it's a lot better to disclose, than being contacted by the ATO. 
What if I made a loss? The ATO still wants to know.
What if my account is frozen? Again, you still have an obligation to disclose.
What if I only traded a few dollars? Unfortunately there is no limit on the disclosure obligations.
How do I know if I am an investor or trader? Ring the office to find out where you stand.
What happens if I swap cryptos? There's a tax impact every time you switch crypto, and potentially even when you change exchanges. It's important to understand that there is tax every time  you enter the blockchain.
Koinly
What is Koinly? It's a tax reporting platform that tracks all your crypto activities.
For 2022, we are partnering with Koinly to offer a comprehensive tracking and tax reporting service as part of our tax return project.
We can aggregate all your transactions by connecting your centralised and decentralised wallets, exchanges, blockchains, and services to help track your activities no matter how deep you are into the crypto-verse. We'll provide you with an accurate tax report, whilst also allowing you to have an overview of your portfolio throughout the year.
Want to know more?
To learn more about Koinly click here
To book your tax return, click here
To download our eBook "Tax and Crypto" click here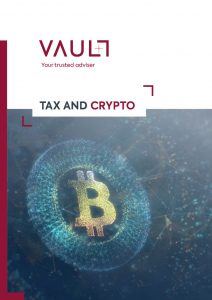 How will rising interest rates affect the property market?
Our guest writer this month is Stephen Mitchell from BoQ.
The questions on everyone's lips at the moment is around rising interest rates, affordability, and the impact of interest rates on housing prices.
These are all valid concerns.
Interest rates are rising from historical lows with many borrowers never experiencing rising interest rates in their borrowing lifetime. To put our current rates in perspective, the average variable home loan interest rate back in 1959 was around 5%. We saw them rise above 10% in 1974 and stay above that rate until 1995, hitting a peak of 17% during 1989 and 1990.
Since 1990, rates have generally tracked lower (apart for a short sharp rise for 8 months during 2008 where they once again got as high as 9.6%). Currently interest rates are historically still low when compared to average rates and are simply returning to what historically is quite "normal".

But what does this mean for borrowers, and what are banks doing to ensure that borrowers are not overcommitting should interest rates return to circa 7%? Well firstly, no legitimate lender is calculating your affordability around whether you can only afford the current rate. Currently, BOQ builds in a buffer of 3.0% on top of our current interest rates to ensure borrowers can afford a potential rate rise of this amount.
What if a borrower understates their expenses? Again, a valid question, but legitimate lenders have processes to fall back on should this be the case. For example, lenders can make assessments based on transactional bank statements or by using legislative tools like the Housing Expenditure Measure (HEM) to obtain an average estimate for a person based on their location, relationship status and number of dependants.
So with rising interest rates, won't this mean that house prices will fall? This would seem a reasonable assumption, but long term historical data would indicate that while interest rates are an important driver of house prices, they may not always negatively impact them. Thinking logically about it, if you knew that your home was worth $1 million and then suddenly you were told that house prices were stagnating or even worse, falling would you make a decision that this was the right time for you to sell, or would you hold off until your house price had risen again? There are lots of factors that impact property prices outside of interest rates. These include demand, availability, supply, comparative prices vs elsewhere, jobs growth, etc.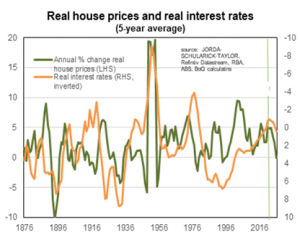 Credit: Peter Munckton, Chief Economist Bank of Queensland
With interest rates currently on everyone's minds, I often have people I meet at open homes ask me, "What's your best rate?"
I guess that's a good question, but wouldn't it be better to ask:
"What is your approval turnaround?"
"Will you manage my entire application from beginning to end?"
"What else can you help me with?"
"Will you help me with future loan maintenance?"
"Can I call you directly for assistance after my loan has settled?"
"What is your branch network?"
"Do other lenders you've talked to even have a branch network"?
"Can I get help at any of your branches/offices?"
"How does this home loan work in with my other financial goals"
I am proud to work for a small business franchise bank. We want to see our customers thrive and prosper through economic changes. My team and I want to have face-to-face interactions with our customers and we have the flexibility to come to you.
So if you're looking for a full-feature bank and want to talk to the people that can help you with your banking needs now or in the future, why not pick up the phone and have a chat with me?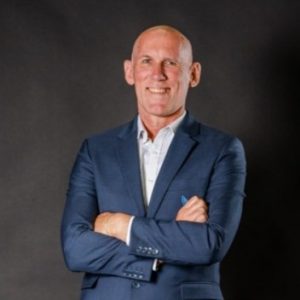 Stephen Mitchell
Lending Manager, BOQ Mitchelton and Eagle Street
Phone: 0448820172
Email: stephen.mitchell@boq.com.au
How technology has improved property managed services
Like many industries, the digital age has revolutionised the real estate industry, impacting it in many ways. Gone are the days of property managers hauling around inspection pads, carbon copy contracts and a Kodak camera when carrying out inspections. With the advent of iPad, apps, and widgets, property managers can conduct their jobs more accurately, efficiently and in a far superior time frame.
Technology is allowing property managers to extend their reach by servicing properties outside their local suburb. So how does this benefit you? You have access to highly-skilled and experienced property managers no matter where you are.
Most property management systems have recently designed apps for tenants and landlords. These systems allow the tenant to communicate with their agents, so it's "on the record", and owners can access any information the agent would usually see. Want to download a copy of your tenancy ledger for a bank loan? Click the button – no need to wait until your property manager has time to send it. Want to know if the last repair you approved has been completed and paid for? Click the button. It couldn't be easier.
During the peak of COVID, property managers could still conduct rental inspections thanks to technology. Virtual inspections meant business could carry on as before, allowing all parties to meet their obligations.
Over the past decade, newspapers have faded out their rental and sales sections, and moved to online advertising. You can set up 'VIP Alerts', and whenever an agent lists a property that suits your specs, you'll get notified. Agencies rarely see people in their front windows looking for properties. Now, people can research properties for sale or rent from the comfort of their own home.
Even applying for a rental property has been made easier by technology. New property managers wouldn't even know where to find a paper application form these days. Now, you can upload your information to an online site, fill it in once, and then apply for multiple properties simply by just adding the addresses. Several sites like this send reference request through as soon as the tenant submits them, saving the agent time and minimising follow-up calls.
Although technology makes record keeping and communication more accurate and accessible, some things can't replace the old-fashioned 'gut instinct'. For example, you can tell a lot about an applicant from their Facebook profile picture, like the "outside dog" cuddling them on the bed – some things technology doesn't catch.
We're often asked, "but won't a local agent keep a better eye on my property?" With agents sometimes managing more than 200 properties, do you think they have time to regularly drive past every single one? No. A property manager can inspect your property every three months – a maximum of 4 inspection in 12 months is allowed by law. See his explained on the Residential Tenancy Authority website here. However in saying this, a "good" manager would have spoken to the neighbours and asked them to report any issues so that they can follow up.
At Streten Real Estate, technology allows us to manage properties all over South East Queensland. Properties located 2 hours away get no more or less attention than one on my street. A "good" manager can do their job effectively no matter where they are and now has the technology to thank and back them up.
Contact Bud at
Phone: 0436 486 444
Email: bud@stretenpropertygroup.com.au

Meet the Team – Sherina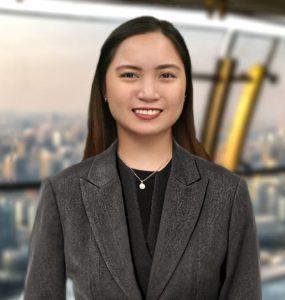 This month's spotlight is shining brightly on Sherina in the Philipines.
Where in the Philippines are you based? I'm from Pasig City, Metro Manila.
What is the area best known for? It's known as a "Green City" because our local government has been implementing an eco-friendly living environment and it's also considered a fast-growing district in the region.
Tell us something about your area that you're proud of? Something I can be proud of is that it's a Central Business District, so there are a lot of work opportunities. It's highly-urbanised and commercialised, so everything that we need is within reach.
Even though the city is commercialised, there are still green parks where we can enjoy being in nature amidst the skyrocketing infrastructure. There are also some historical spots that can be found within our city.
Our Mayor is considered one of the best leaders in our country as he's young, dynamic, and service-oriented. People love him because of his humility, capability, and transparency in carrying out his duties as a public servant especially in the midst of a pandemic.
Away from work what are your interests or hobbies? I love travelling, going to the beach, baking and biking.
What is a perfect weekend for you? It depends, sometimes I just want to relax and stay home to watch Netflix or maybe I'll visit a spa. There are also times when I want to go out, meet my friends and relatives, run errands or have an adventure by taking long drives out of town.
Could you also tell us about your family? There are 6 of us – my father who works in our local government, my mother who's a housewife, my two brothers, my sister and me. All my siblings have their own families and we are now getting bigger. I have 3 nieces, 1 nephew and another one to come as my sister is pregnant.
I am still living with my parents since I'm the youngest, but in a few months time I will leave the house as I'm getting married. I am extremely grateful to be here in this family. Our family bond is great – we travel and eat out together, watch movies, and celebrate important events like birthdays, holidays & anniversaries together.
Everyone comes out to help the others in need, especially during emergencies. We are not a perfect family, but I can say that there's no other place or people that can replace my family. I will always choose to be with them, where I belong.
How long have you worked with Vault? I've been with Vault for more than a year – 1 year and 2 months to be exact, but it feels like 5 years.  😊
What area do you work in? I am working with the Tax team.
What's the most enjoyable part of your job?
The most enjoyable part is when I deliver tax reports/returns to clients and they were satisfied with the outcome of their tax returns. 😊
Learn about our team here 
Over to you
We hope that you've enjoyed reading this monthly round up, and look forward to bringing your more news next month.
 As always we're here to help. Contact us on (07) 3012 6724 or email us at hello@vaultbusiness.au.