Business Advisory that goes beyond
At our core, we are a team of seasoned business advisory experts equipped with an in-depth understanding of a wide spectrum of business types. Our distinctive approach is characterized by the integration of personal and practical methodologies, harmoniously complemented by forward-focused processes. This unique combination empowers our expert team to go beyond the conventional and provide nuanced business planning and strategic advice. We pride ourselves on cultivating an environment where businesses not only thrive but also develop the resilience needed to navigate and overcome a myriad of challenges.
Our Business Advisory Services
Our Expertise
Every Vault principal has run their own businesses, so we fully understand the business cycle and how it can impact your business. We also understand that business isn't static, and that financial account preparation is only a small part of what you need from a business advisor. Numbers are only a guide and are certainly important for analysis. But other factors are just as important, like tax planning, business planning, future proofing and succession planning. Every business is different and at a different stage. So we don't employ a cookie cutter approach to business and tax consulting. We get you the exact expertise you need to resolve the issues you face today.
Our Approach
Many businesses only see their tax advisors or accountants once a year, or have business advisors who drop recommendations and run. At Vault, that's not how we operate. We see our business advisory service as a collaborative partnership. Challenging the standard approach, we believe we do our best work when you're part of the process. Our advisors don't just review your business from afar and give you theoretical answers. We work hard to understand you, your business, where it sits in the market place and where the opportunities lie. Then we can give you practical solutions that will work for your situation. We also have a feet-on-the-ground approach. We don't call you into our offices to review your financial position or structure meetings to suit our agenda. Instead, we come to you, visit your business and actually see the issues you're facing with our own eyes. And we don't shy away from bad news. You can count on us to tell you if things aren't going your way. But then we'll put our heads together to find a solution. This highly personal approach sets Vault apart from the rest.
Our Process
We work directly with you to create a process that both addresses issues you have now and develops your business into the future. Considering your long-term needs is a key part of our process. So whether you need advice on succession planning, tax planning, business sale or business growth, we have the experience, knowledge and skill to help you. We won't give you theory – only real, practical outcomes that have been tried, tested and actually work.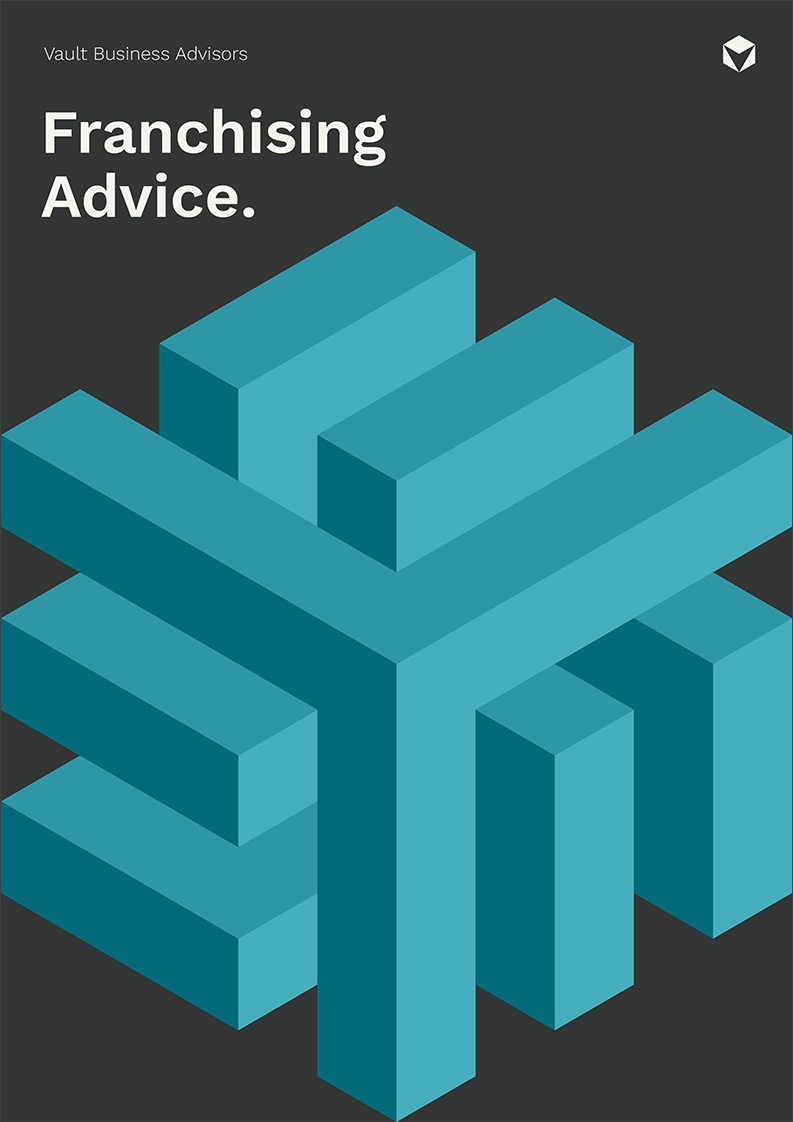 eBook: Franchising Advice
If you are currently thinking about buying a franchise there are a number of pros and cons that should be taken into consideration beforehand.
This e-book will give you access to essential information making it easier for you to understand the
various risks and potential rewards associated with franchising. This e-book also covers the many legal and tax obligations that come along with signing a franchise agreement.