Empower Your Future with Expert SMSF
Vault provides comprehensive guidance for navigating the intricacies of self-managed superannuation funds. Backed by a team of seasoned experts, we offer tailored solutions from initial setup to ongoing management, ensuring alignment with your unique financial goals. As SMSF members also act as trustees, our advisory services encompass thorough compliance checks, legal insights, and strategic optimisation, empowering you to make informed decisions. 
We foster a collaborative relationship, addressing your queries and concerns to ensure a seamless and prosperous journey towards securing your retirement savings. Choose our SMSF advisory services for a reliable partner in steering through the dynamic landscape of self-managed superannuation funds with confidence and expertise.
If you're considering setting up a self-managed super fund, we can assist you by:
determining whether an SMSF is right for your situation
helping you meet your responsibilities as a member and trustee
providing accounting, auditing and tax reporting assistance
giving you regular financial and investment advice.
Timing is everything, and we understand that timing can be the difference between success and failure. That's why we take a practical and long-term approach to taxation advice to ensure that outcomes are not just suitable for today, but also for the future.
Our expertise in business advisory, succession planning, and complex structures is invaluable to every sized business – from sole traders to global enterprises. We pride ourselves on our personal service and are willing to travel to your business to understand your unique needs and challenges.
Our more personalized approach to accounting leads to more successful business planning and holistic solutions to business problems. When you engage Vault's accounting services, you get a real business partner who's dedicated to helping your business grow and succeed. We provide personal service and honest advice, tailored to your unique needs and goals.
So, if you're ready to take your business to the next level, contact us today at Vault Business Advisors for the personalized service and honest advice your business deserves.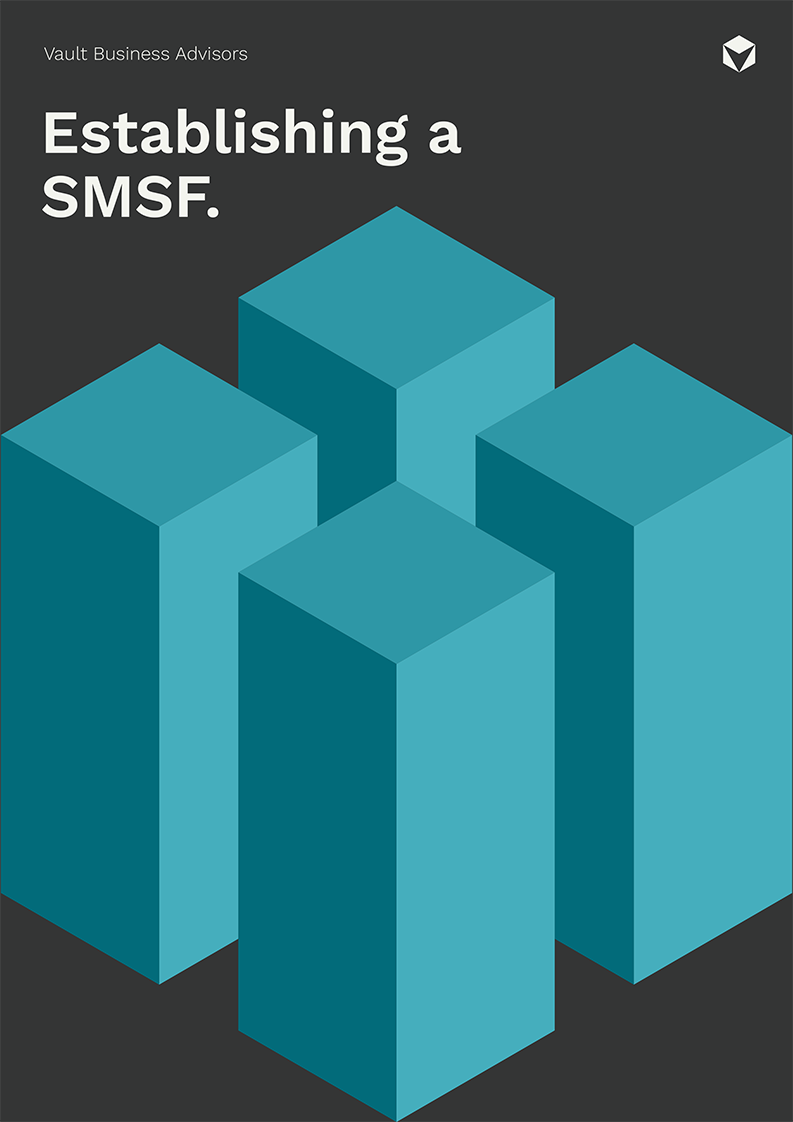 eBook: SMSF Establishment Guide
Self-managed super funds are a viable and attractive option for some; however, we must consider your personal circumstances first.
This eBook is designed to give some preliminary information and tips about where to start, and we encourage you to consult with us so we can help you navigate the options when considering whether a self-managed super fund is right for you.