Business owners are required to put huge amounts of time and energy into running their business. Unfortunately, it is a grim reality that not every business will succeed and the majority of businesses will close within their first 5 years of operating.
It is important to be aware that even if your company has ceased trading as a business, your business will still be registered with ASIC.
If your business is no longer trading, you need to consider deregistering your company. You will also need to cancel your business name.
By cancelling your business name and deregistering your company you will no longer be required to pay annual fees or continue to comply with any legal requirements that are associated with operating a business. These legal requirements include needing to keep your business details and your personal details updated with ASIC.
There are a number of different reasons that might influence a business owner to close their business.
It is strongly recommended that if you think your business might potentially be insolvent due to being unable to pay all of the debts when they are due and payable you should seek advice from a trusted business advisor to inform you about the options that are available to you if you intend on winding up your business.
It is a legal obligation for company directors to act in the best interests of the business. This includes the requirement for them to pay creditors, pay employees and also pay tax debts whenever they are due to be paid.
When company directors fail to act in the best interests of a company, they are potentially liable for breaching the law and there are serious consequences for company directors who breach the law.
Voluntary Deregistration
An Australian business can be voluntarily deregistered if it manages to meet all of the following requirements, these requirements include;
All members (shareholders) of the business have agreed to deregister the company, the company is no longer carrying on business, the assets of the company are worth under $1,000, the business has no outstanding liabilities, the business is not presently involved in any current legal proceedings, the business has paid of all of its fees and penalties that are payable under the Corporations Act these payments include company renewal and late payments fees.
Once a company has been deregistered it is removed from the register of companies, this means that it is no longer legally no longer able to trade. A company that is deregistered no longer exists as a legal entity and is no longer legally capable of doing anything in its own right.
It is important to be aware that a deregistered company is able to be reinstated. A business that has been reinstated returns the company to the status of being registered as if it was never deregistered in the first place.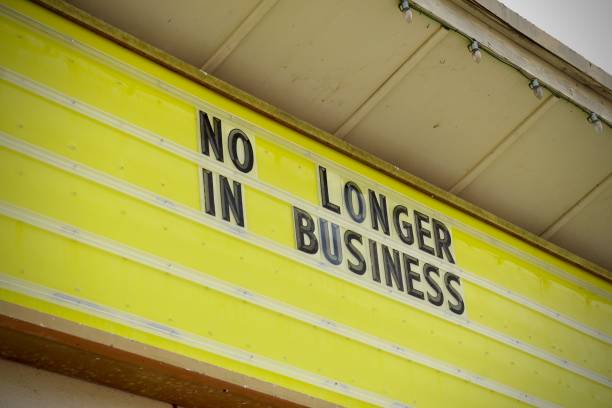 ASIC Initiated Deregistration
ASIC is capable of initiating the deregistration of a business if it has failed to do the following activities;
The company has failed to pay its annual review fee for at least 12 months following the due date of the payment, it has failed to respond to a company compliance notice at least 6 months following the date the response was required, or the business has failed to lodge any other document in the past 18 months and therefore ASIC has no reason to think that the company is still continuing to trade as a business.
Winding Up A Company That Is Solvent
The members can choose to close a company that is solvent by following a process known as the member's voluntary winding-up process. This procedure consists of;
The general winding up of a company's affairs, the process of appointing a liquidator who will be held responsible for the process of realising the assets associated with the company, the process of selling or closing the business, paying any debts associated with the company, distributing any surplus assets to its members if there are any.
External Administration
A company can also be put into external administration if they are unable to pay their debts. This can be arranged by a company director or by a creditor that takes action to recover any debts that the company owns. Ultimately, an external administrator will be appointed to help ensure this process is undertaken.
The Team at Vault is here to help, offering a full range of financial products to assist you with your financial objectives. Contact the Team at (07) 3012 6724, email us at hello@vaultbusiness.au or use the chatbot below to schedule a meeting.