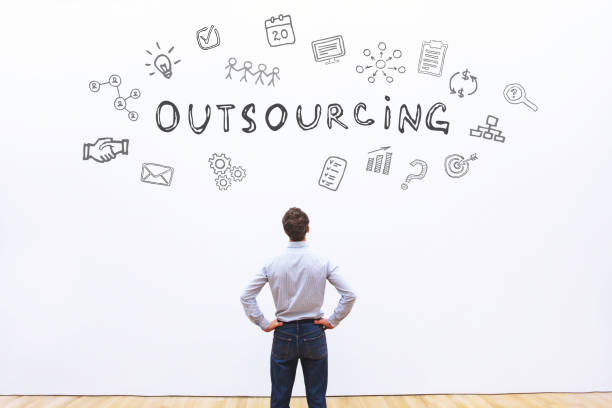 Outsourcing Lets Businesses Access An International Talent Pool
Outsourcing gives your business an opportunity to make the most of hiring talented individuals from overseas and source these candidates from anywhere in the world.
This means that you can hire a graphic designer from overseas and pay for the work you need them to do.
By stepping outside your comfort zone and undertaking research into what markets are available this might potentially open you up to places where what skills you lack close to home may actually be in surplus somewhere else.
Outsourcing Reducing the Amount of Money Spent on Employment Related Costs
Another benefit associated with outsourcing is that it could significantly reduce the amount of money you have to spend on employment related costs.
There have been some cases where businesses have saved up to 70 percent on employment costs as a result of outsourcing.
A major reason for being able to lower the costs via using outsourcing is because the salary that you would be required to pay workers in Australia is most likely going to be a lot less in a lower-cost economy such as the Philippines.
By outsourcing your jobs to employees in countries such as; the Philippines you can save huge amounts of money. The cost of living is much lower in the Philippines when compared to most Western developed nations. This means that the outsourced salary you give to workers in the Philippines would be much higher than a local equivalent position.
Outsourcing Enhances The Flexibility of Your Business
Outsourcing is also beneficial as it offers your business the type of flexibility that will allow it to keep up to date with changing resourcing requirements which might evolve as a result of market or customer demands.
The flexibility associated with outsourcing makes it easier for your business to navigate risks, prepare for peak periods and support sustainable business growth.
Outsourcing also removes the costs that are associated with lengthy requirement drives. When outsourcing all you need to do is communicate your needs and let them handle everything else.
Outsourcing Improves Staff Satisfaction Rates
Outsourcing leads to an improved level of staff satisfaction rates. By hiring offshore team members, you can relieve the amount of stress experienced by your local team members. By outsourcing mundane jobs, you can enhance the job satisfaction rates experienced by your local team members.
The Team at Vault is here to help, offering a full range of financial products to assist you with your financial objectives. Contact the Team at (07) 3012 6724, email us at hello@vaultbusiness.au or use the chatbot below to schedule a meeting.